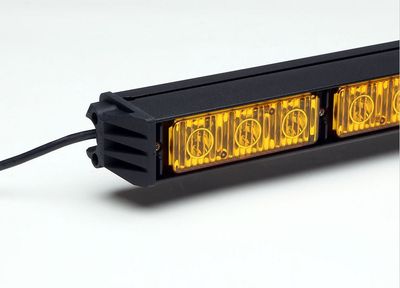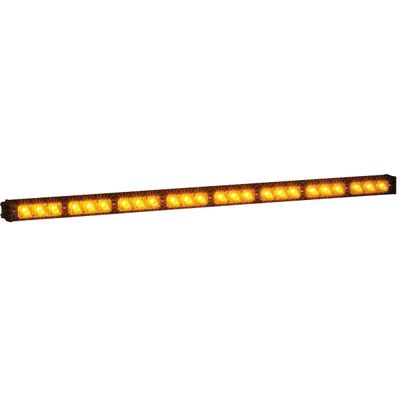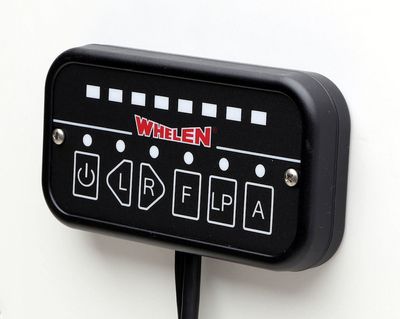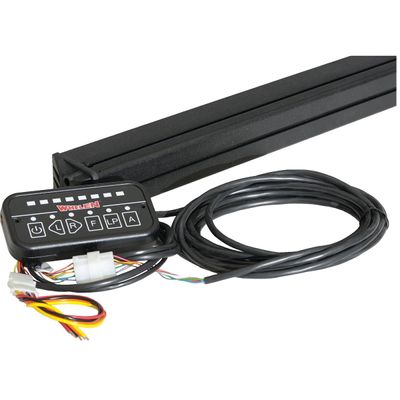 Whelen TAC8 Series Super-LED Traffic Advisor With Controller
Whelen
$949.00
or 4 interest free payments of $237.25 with
learn more
The Whelen TAC8 Series Super-LED Traffic Advisor (TAC8) is a newly designed, economical Traffic Advisor built from the ground up with a newly designed control head and features a modular design. A new style of optics in front of 3 Super-LEDs provide highly effective light output intensity for each of eight front loaded modules.
The control head features built-in On/Off, left arrow, right arrow, split arrow, low power, warning and auxiliary functions. The 'Left', 'Right' and 'Split' functions can be programmed to display any of 9 available flash sequences. The Warning function can be programmed with 9 different warning flash patterns.
The Auxiliary Out function when activated can provide +12VDC allowing the TAC8 to power an auxiliary device with a maximum peak current draw of no greater than 6.0 Amps. The Auxiliary Out function can be activated manually by pressing the "A" button on the control head or by supplying +12 VDC to the Auxiliary In wire which overrides the "A"button.
Features
Eight front-loaded Super-LED modules with 3 Super-LEDs each.
Built-in On/Off, left arrow, right arrow, split arrow, low power, warning and auxiliary functions.
9 available TA function flash sequences and 9 warning flash patterns.
Hard-coated lenses minimize environmental damage from sand, sun, salt, and road chemicals.
LED modules are sealed units (IP67 rated)
Black powder coated aluminum extrusion housing.Extrusion design allows slide bolt mounting via top, rear, or bottom channel.
Control head may be permanently or temporarily mounted by hook-and-loop tape.
Control head features an auxiliary control for a device up to 6 Amps.
Supplied with 15 feet, 30 feet, or 50 feet homerun cable
Specifications
Voltage: 12 VDC
Current (TA): 0.2 Amps peak per module (1.6 amps with all 8 on)
Current (Aux): 6 amps max.
Control Head Dimensions: 3.068" H x 5.868" W x 0.89" D
Traffic Advisor Dimensions: 2" H x 2.64" D x 47-3/4" L
Whelen Five Year Professional Warranty
SKU: TAC815