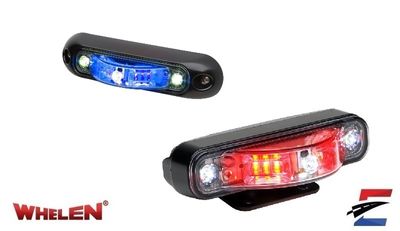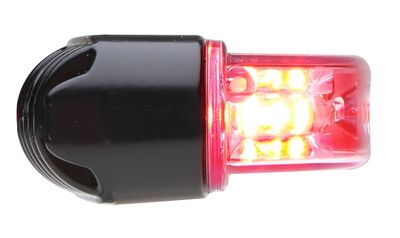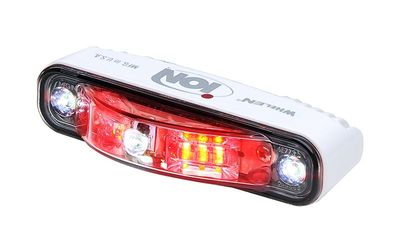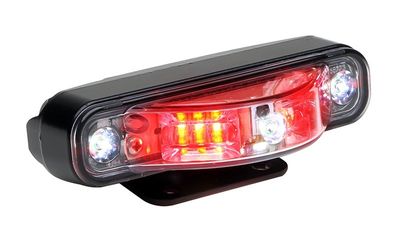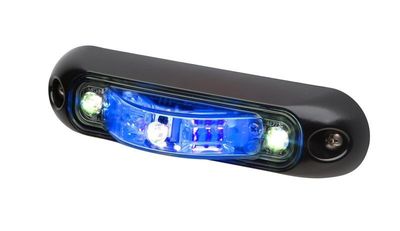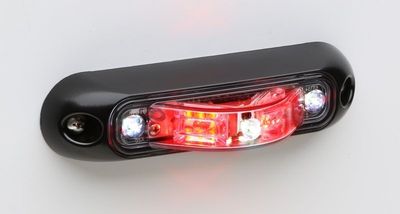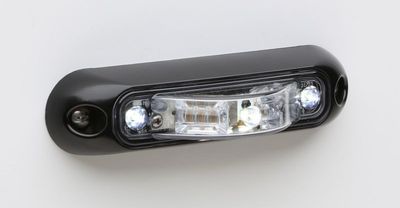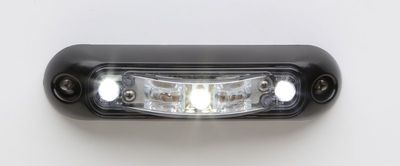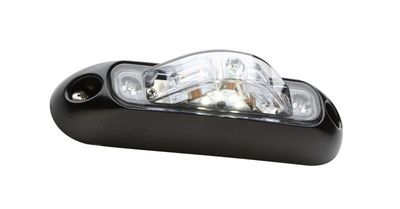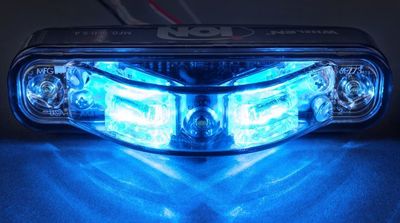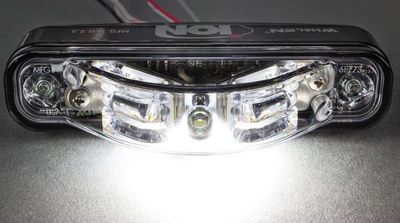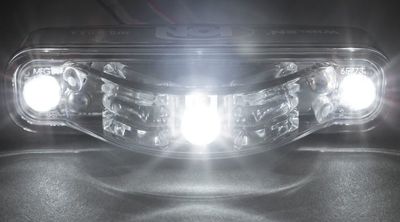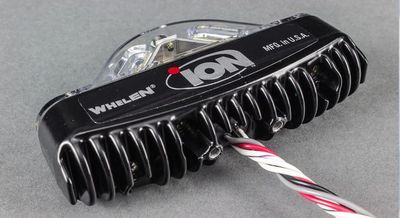 Whelen ION V-Series 3-in-1 Super-LED Light
Whelen
$229.00
or 4 interest free payments of $57.25 with
learn more
The Whelen ION V-Series Super-LED Mount Light offers all of the features and advantages of the Whelen V-Series 3-In-1 Light mounted in an ION Series housing. The IONV3 series light is a versatile combination of Class I warning, flood/alley and ground illumination (puddle) lighting all accomplished with three planes of light and remarkable HDO (High Definition Optics) technology! This light is ideal for intersection lighting whether mounted on the push bumper, grille or under the mirror. The IONV3 series light packs a punch with attention-demanding performance that can be installed at a lower level on any vehicle.
Features:
Three-in-one combination light for warning, flood/alley and ground illumination.
180° wide-angle warning light for Class I SAE 845 requirement.
Hard-coated lenses with HDO technology for unmatched high intensity warning.
25 Scan-Lock flash patterns for the warning segment of this lighthead.
14 Scan-Lock flash patterns can be synchronized with other ION V-Series lights.
Warning available in Amber, Blue, Red and White.
Mounting options include either Universal or Surface.
Housing are available in Black and White. (Chrome available on special order)
Steady-burn White for alley/flood lighting plus White ground illumination (Puddle).
Supplied with 10 inch 6-wire pigtail.
Amp Draw @ 12 VDC: Warning lights 0.765, Alley lights 0.31, Puddle light 0.12.
Meets and exceeds Class I SAE J595, SAE 845, NFPA 1901 and KKK 1822 requirements.
Dimensions: 1.02" (26mm) H x 4-1/16" (104mm)W x 2-3/16" (56mm) D.
Whelen Five Year HDP Heavy-Duty Professional Warranty
SKU: IONSV3CW